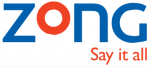 I just figured out about the Mobilink MMS settings for Android phones. And now, thanks to Uzair Ghani, we also have working Zong MMS settings for Android!
Follow the steps below to get your Mobilink MMS working on your Android phone!
Go to Settings > Wireless & networks > Mobile networks >Access Point Names.
Press the 'Menu' key and select "New APN".
Now use the following settings:
Name: MMS (anything you like)
APN: zongmms
MMSC: http://10.81.6.11:8080
MMS Proxy: 10.81.6.33
MMS Port: 8000
MMS Protocol:: WAP 2.0 (Only if it asks you)
MCC: 410 (should be there by default)
MNC: 01 (use whatever is there by default)
APN type: mms
You can leave all the other fields blank as they are and save these settings.
These settings actually work and have been tested on Uzair Ghani's Nexus One. He successfully sent Zong to Zong MMS and also sent several to me on Mobilink.
NOTE: These settings may not work on all Android handsets. Like it didn't work on my Nexus One. Please let me know on what Android phones these work. Thanks!