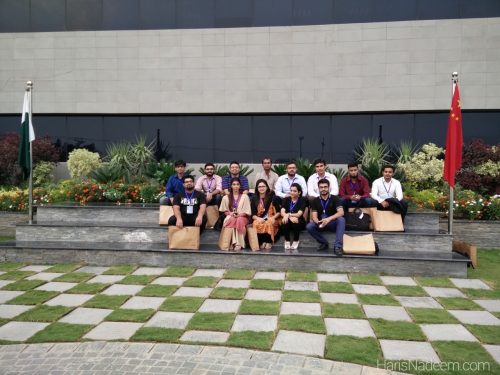 A few days back, Zong invited a some bloggers from Karachi, Lahore and Islamabad — to their Zong HQ in Chak Shahzad, Islamabad. This was not just a tour of their new headquarters, but a full day of activities till dinner time. Lucky enough to get a chance of visiting their new office, I was all excited on the morning of 24th September 2014.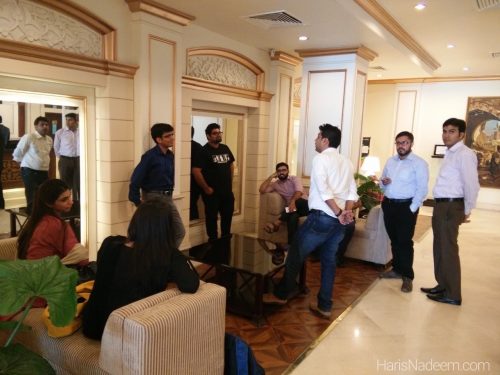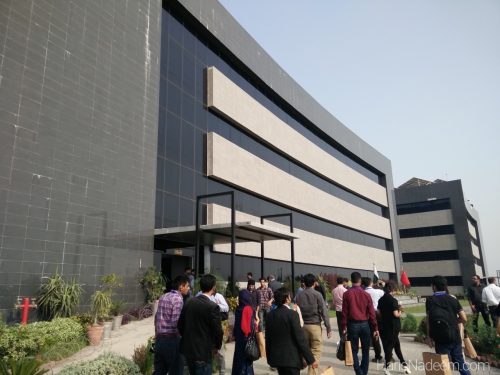 Bloggers from Lahore got to Islamabad a day earlier, but the Karachi team had just landed and after a quick breakfast, we all set out to the Zong HQ. We were accompanied by Muhammad Mansoor Abbas and Khurrum Pervaiz from Syntax Communications for the day. From the outside, Zong HQ looked like a top-secret government building with high walls and barbed wires around. There were signs of no cameras allowed — but there was an exception for us that day. There is this perception about Zong that their workplace is always so secretive and God knows who works in those buildings — well, this is what they wanted to show. People work inside and it is a cool looking workplace — not boring at all.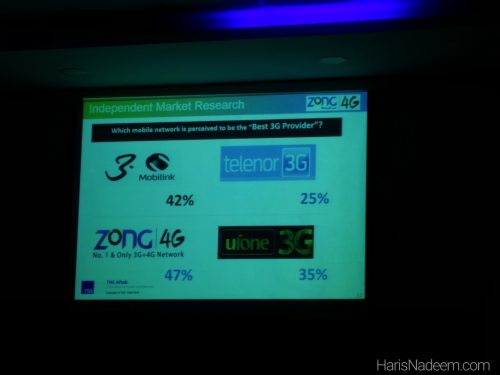 Zong HQ comprises of three main buildings. We were taken to one of them (the one with the cafeteria) and to a big room with chairs (and hand desks) — very similar to sitting in a classroom. After settling down, we were greeted by a few employees from the Zong Islamabad team. I am very bad with remembering names so I won't mention them all. This was the first time a team of bloggers were invited to their office, so it was pretty exciting for everyone. For a minute, I thought we are about to spend the day listening to boring presentations, but luckily, that was not the case.
The team shared some interesting facts about Zong (and China Mobile, the parent company) and showed us a couple of slides on why Zong is perceived to be the best 3G provider at the moment in Pakistan. And not to forget, since this was done just a few days before the Zong 4G launch, they talked a lot about how 4G would changes our lives. Zong gave us all mobile SIM cards with a 3G package loaded on to it and were free to take as many photos we want, upload them to our social accounts and experience the fast 3G speeds they offer. And oh, we also got a chance to try out their biometric verification on the spot and guess what — it runs on Android! 😉
I have always found Chinese to be very friendly and during this trip at the Zong HQ, we ran into several Chinese people who were happy to have pictures with us — even when many of them couldn't speak English well. After some snacks, we moved out of that big room to start the tour. First was the cafeteria which was just next doors to where we were sitting. One big place which looked more like a university cafeteria with colorful chairs. It even had a separate portion for the Chinese where they could have their own food.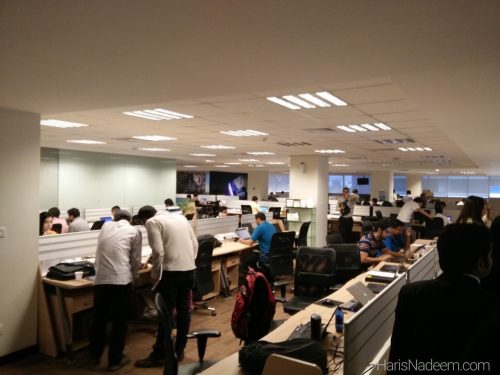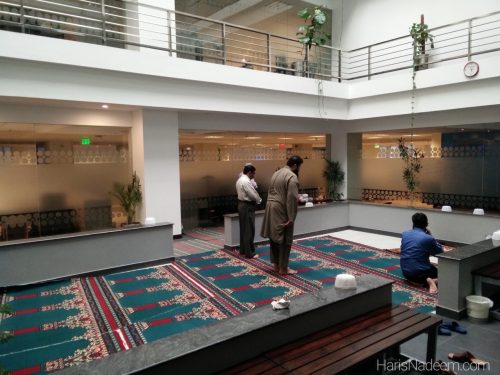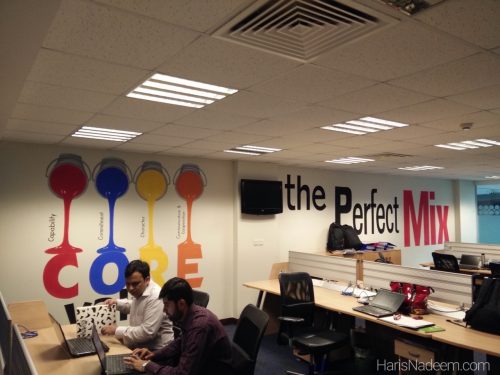 Next, we were taken to the main building where all the work is down. Each floor had different sections where various departments of Zong were operated from. We met several Zongers (people who work at Zong), saw their day care center, a big prayer area in the middle, power nap area etc. There is a whole lot more that you can check out in the attached photos here or visit this link for all the photos I took that day. The entire workplace was quite colorful and lively, unlike many other workplaces in Pakistan.
After that tour, we went to the Customer Support building which housed almost 500 employees at a time who were taking your customer support calls and sorting out issues for you. From what I heard, this was the biggest call center setup in Pakistan where about 500 people worked. They had 4 different shifts every day. I almost wanted to call their customer support number and ask "If you are in Islamabad, please raise your hand!" to see if that person was around me — but oh well! There was another cafeteria in this building.
That was the end of the Zong HQ tour. After that, we went for the fun part — go karting @ F1 TRAXX. This was something I always wanted to do on my every visit to Islamabad, but never happened. Saying this was fun would be an understatement. As my first time, I ended up at 7th place and did only 6 laps. Interestingly, some other first timers were able to do more. As the day was coming to an end, after having some snacks, we set out to our next destination – DINNER!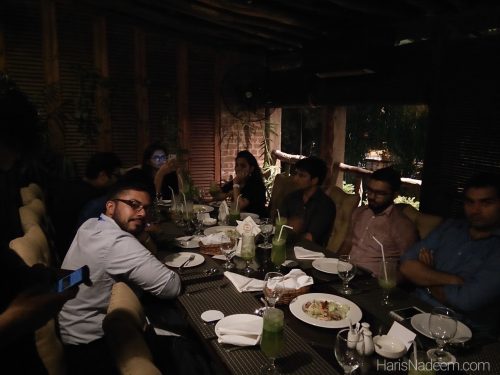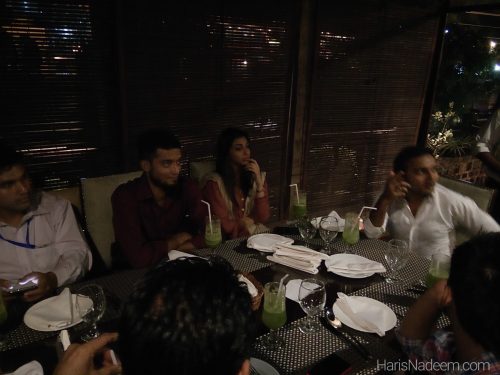 Soon after we reached the PM Lounge in Saidpur Village for dinner, it started raining heavily (something bloggers from Karachi loved watching). This was more of a networking dinner as along with the Syntax Communications representatives, we were also joined by the Zong team we met earlier that day. Shared our day and experiences with everyone, exchanged contacts and said our goodbyes. An hour later, we were back to our hotel rooms ready to go back home the next day.
This was one of a kind bloggers meetup. Not the usual one where you listen to a few company reps talking, have food, network around and go back home. This was more of a memorable trip where we met bloggers who write on different niches (not just technology) and have fun together. A very special thanks to Syntax Communications and the Zong team for inviting me with this group of bloggers for this trip and hosting all of us!