Samsung held a massive launch party for its new line of Galaxy smartphones, the Galaxy S7 and Galaxy S7 Edge, at Samsung IMAX cinema Lahore. Bringing in the new series of hardware, Samsung held this party to bring about awareness of the new phones in Pakistan as well as celebrate its successful run of pre-orders which included a free Gear VR headset for every buyer. This scheme was available all over the globe as well as in Pakistan.
The Galaxy S7 and Galaxy S7 Edge are the embodiment of Samsung's promise to provide latest and greatest features along with inspiring innovation. Both new phones are IP68 certified which means they can resist water and dust. The most important thing here which Samsung boasts is, it achieved this certification without any flaps or coverage over its ports which is astounding. There was a live demo present at the launch event showing this characteristic.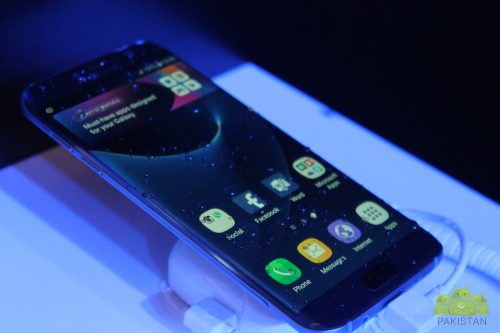 Also, new addition includes a highly optimized and improved camera. The dual-focus is truly amazing once you experience it. To further show the capabilities, Samsung had set up a camera exhibit where the phone was placed on a tripod in front of a very poorly lit foreground. The S7 and S7 Edge truly shined by displaying accurate details and very little grain in pictures and videos.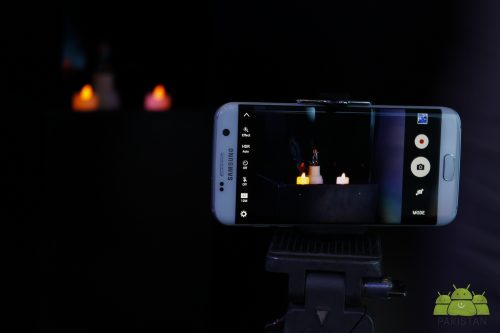 Lastly, there was a separate booth catered towards letting customers experience Gear VR along with Samsung's own Level headphones. The combination left first-time users in awe. Even celebrities who were present at the event truly appreciated the technology.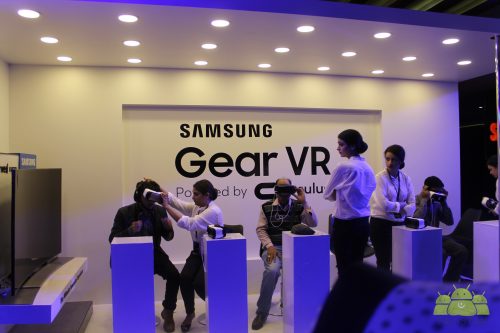 Gear S2 Sport, Gear S2 Classic and Gear 360 was announced as well at the event. It is good to see large companies like Samsung bring in new devices and accessories at the same time internationally and in Pakistan. The Samsung Galaxy S7 is available at RS79,000 and Samsung Galaxy S7 Edge at RS89,000.
Pictures from the event have been attached right below.
Here is the official press release from Samsung Pakistan:
Lahore: 18 March, 2016 – Samsung held a grand launch ceremony to announce the launch of Galaxy S7 and Galaxy S7 edge, at Samsung Imax in Lahore, recently. The entire area of Samsung IMAX was turned into a new-age technology experience zone where people could interact with the most powerful smartphones till date.

Samsung recently closed the pre-orders of Galaxy S7edge and Galaxy S7 where 70% of the smartphones were pre-ordered within the first day of pre-order announcement by Samsung. Samsung has seen overwhelming response and interest of people in the newly launched powerful smartphones.

The advanced camera on Galaxy S7edge & Galaxy S7 captures more light to deliver high quality images. The F1.7 lens on both sides of the phone and larger pixels on the rear camera's image sensor allow for brighter and sharper images – even in low light. It offers the world's first dual pixel sensor on a smartphone camera, using 100% of the pixel on the Dual Pixel sensor for phase detection. Each pixel has two photodiodes that capture light independently to enhance the detection even in the dark. The camera also has the Motion Panorama, Hyperlapse video mode, Selfie flash and spotlight features.

The President of Samsung Pakistan & Afghanistan – Mr. J. H. Lee stated; "It is a delightful occasion for Samsung, as the new S7 series has already received an overwhelming response from the consumers, where a Free Samsung Gear VR is being given with every pre-order. Samsung will continue to inspire its customers with ground-breaking innovations and high-performance devices. We have revolutionized the consumer's lifestyle with our innovative technology around the world including Pakistan"

These devices are powered by a longer-lasting, fast charging 3300mAh/3600mAh battery, and are water-resistant (IP68 standard) to withstand rain or the pool, enduring up to 30 minutes or 1.5 meters of water depth. The Knox feature ensures that the data in this device remains completely protected against malware.