Samsung Pakistan is doing their promotional event, Samsung Universe Roadshow in Karachi, Lahore and Islamabad. Currently, they are in Lahore at Hyperstar with a display and demo of their entire product line-up available in Pakistan – which includes, Samsung LED TVs, notebooks, Galaxy series, digital cameras etc.
I'm not sure since when this is going in Lahore, but today I got a chance to play around with a few products and get a few free gifts!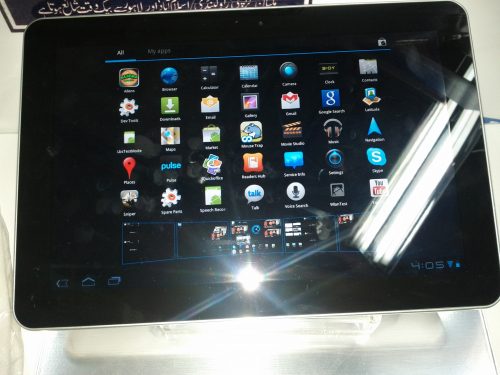 You get a free gift everytime you update your Facebook status using the Samsung Galaxy Tab 1o.1 there. Here is my Facebook update and you can see the Android t-shirt above that I got for free from Samsung. You also get those gifts (key chains, mugs, t-shirts) everytime you buy a Samsung product from there.
Check them out at Hyperstar, Lahore!