IVIO Icon Pro is the exclusive 3G phone launched by PTCL in collaboration with Airlink Communication. We have been using the phone for the past few days and are ready to let you guys know if this phone actually stands among the other entry-level Android phones available in the market.
This is the second Android device from PTCL. Last year, they launched the PTCL Evo Tab (full review here) which also had built-in 3G Evo Internet connection and was manufactured by IVIO. Coming back to IVIO Icon Pro, let's begin with the review now.
PTCL IVIO Icon Pro Review
PTCL announced the IVIO Icon Pro just a couple of weeks ago. It is their first Android phone, after their first Android tablet. IVIO Icon Pro is actually an entry-level phone that is pretty affordable and is now part of our cheap Android phones in Pakistan list. I'd be comparing the IVIO Icon Pro with Samsung Galaxy Y and HTC Explorer in my review.
IVIO Icon Pro is a dual-mode phone that supports GSM and CDMA and you can use both the SIMs simultaneously. It also supports EVDO which makes it possible to be used with PTCL EVO. It runs on Android 2.2 (Froyo). Let's take a look at the technical specifications of the phone.
PTCL IVIO Icon Pro: Specifications
Display: 3.5-inch TFT LCD display (480×320 pixels)
Processor/EVDO: 600MHz Qualcomm MSM7627 + NXP5209 processor, 3G EVDO-enabled phone, supports all GSM and CDMA SIMs
Camera: 5 megapixels camera with autofocus, front camera for video calls
Video: Video recording at standard resolution
Memory: 256MB RAM, 512MB internal storage, supports microSD card upto 32GB
Connectivity: Bluetooth 2.0, WiFi, microUSB, 2 SIM slots
Other: A-GPS, 3.5 mm jack, accelerometer, Quick Office, PTCL News Bits app
Battery: 10 hours battery time with normal usage, 4 hours talktime (with 3G), 1500mAh battery
OS: Android 2.2.2 Froyo
PTCL IVIO Icon Pro: Design
Icon Pro has a very elegant design. It features a 3.5-inch display screen on the front, with a 0.3 megapixels front camera and light sensors above the screen. You can use the front-facing camera to video call using Skype or Tango. And below the screen, you can find the big Home button and the four standard capacitive buttons: Home, Menu, Back and Search keys.
Back side of the phone has a 5 megapixels camera and a speaker.
On the lower right side, you can find a dedicated camera key for taking photos using the built-in 5.0 megapixels camera. Left side of the phone has the volume controls and on the top, you can find the power button and the 3.5mm audio jack.
At the bottom of the phone, there is a mini-USB slot for connecting your IVIO Icon Pro with the computer for data transfer, tethered Internet connection or for just charging your phone. Honestly, I think IVIO should have added a micro-USB instead of mini-USB. MiniUSB is so 2008-2010.
We did an unboxing video of the PTCL Evo Tab a few days back. Do check it out below.
PTCL IVIO Icon Pro: Display
This phone has a 3.5-inch capacitive display screen which is very much the same as we found on the PTCL Evo Tab, just 50% smaller in size. And I'd say again, it justifies to the price PTCL is offering this phone at. The resolution of the display screen is 480×320 pixels, which thankfully, is one of the standard resolution for Android phones.
Viewing angles of the screen are just like most of the other low-end Android phones. And when in direct sunlight, leave the brightness sensor to automatic and it will adjust the screen brightness according to the outdoor lighting. We had no issues with the display in direct sunlight and with the auto-brightness setting, it worked great.
PTCL IVIO Icon Pro: Performance / Speed
PTCL IVIO Icon Pro is powered by a 600MHz Qualcomm MSM7627 + NXP5209 processor which provides decent speed and performance to the phone. The phone might lag at a few graphics-intensive apps, but overall speed has been pretty fair.
We will be doing a series of posts on how to speed up your Icon Pro. This phone can get very slow at times, but again, since it is running on Android, we can customize it with third-party apps and install task killer apps to free up RAM.
PTCL IVIO Icon Pro is not built for gaming, but you can still play some optimized games on the phone like Angry Birds, Doodle Jump etc. They work just perfect. Do watch the video below!
PTCL IVIO Icon Pro: Camera
IVIO Icon Pro has a 5 megapixels camera with autofouces and also supports video recording at standard VGA resolution. The camera quality is good enough. Thanks to the dedicated camera key on the side, it is easier to take photos.
For those who have played with the Icon Pro, don't judge the camera quality by just taking a look at the photos on the phone itself. You get the full quality of the photos on a PC. I have attached a couple of sample photos taken from Icon Pro's camera below: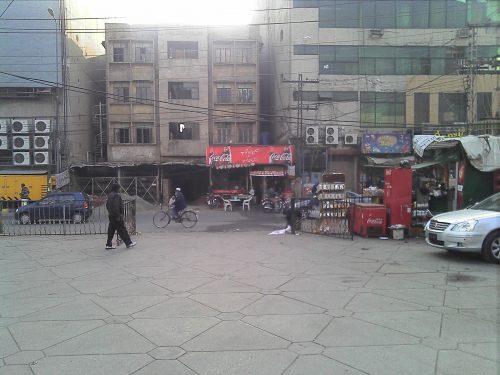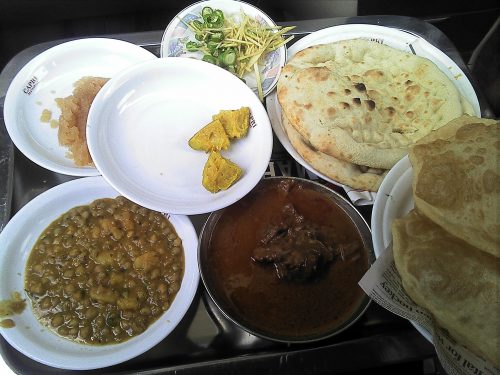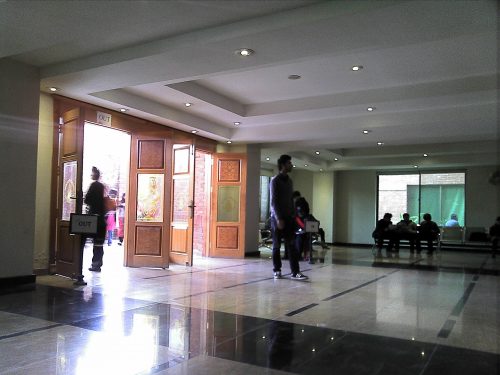 Remember, the Camera app won't work without a SD card.
PTCL IVIO Icon Pro: Body/Build Quality
Icon Pro's build quality looks really nice and not cheap plastic like many of the other low-end Android phones. It has a Teflon feel to it that is not found in many phones.
One area where we were disappointed was that this phone was very thick in size. No idea why or what was the reason of this thickness, but it looks a bit thick when in hands. When we handed over this phone to someone new, they actually thought there would be a sliding keyboard below it. PTCL IVIO Icon Pro is 14mm thick.
PTCL IVIO Icon Pro: 3G Evo Connectivity
This is perhaps, one of the key features we would like to discuss. T ostar twith, I'm a PTCL Evo fan myself. I have used almost every new PTCL Evo USB device and currently I'm using their new WiFi Cloud device for my Evo connection.
IVIO Icon Pro has inbuilt connectivity for PTCL's 3G EVO. You don't need any extra device to use your new 3G Evo connection. Now you can surf the web, watch YouTube videos get them some extra real views, check emails etc. on the go without having to depend on WiFi or GPRS/EDGE connection.
You can switch between GPRS/EDGE and 3G with just a reboot of the tablet, but I highly doubt that you'd ever need that. WiFi connectivity is also possible simultaneously along with 3G Evo or GPRS/EDGE.
I used the IVIO Icon Pro in Lahore at a number of locations and never had a single issue with the speed or Internet connectivity. The best part is, I can easily tether the phone to my laptop or PC with the USB cable and use the Evo Internet. And not to forget, the personal hotspot feature. You can even host a hotspot to connect other devices with the 3G Evo connection.
Here is a speed test video of the inbuilt IVIO Icon Pro's 3G Evo and my Wifi Cloud device:
PTCL IVIO Icon Pro: Battery
Battery is not very impressive, but gives a decent battery time. It has up to 4 hours of talktime, but with 3G on, it can kill your battery (with browsing, YouTube etc.) in just 5-6 hours or even less. Other than 3G, normal usage can easily get you through the day.
Our usage is always very heavy-duty with lots of apps running in the background and two email accounts syncing.
PTCL IVIO Icon Pro: Pricing & Packages
Here are the two packages being offered for the IVIO Icon Pro by PTCL:
Evo Wind: Smartphone + 15GB data with 6 months validity = Rs.17,999/-
Evo Wings: Smartphone + 5GB data with 3 months validity = Rs.16,999/-
If you want complete details on the pricing and the 3G Evo Internet packages, read this.
Conclusion
There are so many other Android phones in the same price range. The decision is actually yours. PTCL's IVIO Icon Pro has a great advantage over it's 3.5-inch display and the built-in Evo connection. If you are looking for high-speed Internet on-the-go and basic features to check your email and browsing, this is the phone to go for! Just don't expect any heavy apps running on the phone. And oh, you also get a FM radio in this phone – something, you won't find in any of it's competitors!
Photo Gallery