Xiaomi, on the 10th of August, held a launch event in Lahore to announce its new range of smartphones along with its latest wearable. The devices that were announced included Redmi 6 and 6A, Mi 8 and the Mi Band 3. Redmi series from Xiaomi has always been made up of entry level budget smartphones. The newly launched Redmi 6 and 6A are priced quite competitively and consist of some amazing hardware. A step up from Redmi is Xiaomi's Mi flagship lineup and it also has received an update. The new Mi 8, featuring Snapdragon 845 and a premium chassis will finally be making its way to Pakistan.
Xiaomi's motto is Innovation for Everyone and it truly reflects from its latest lineup of devices. Both the Redmi 6 series and Mi 8 smartphone would be running latest Android 8.1 Oreo along with MIUI 9. As for the wearable, it has been vastly improved as well. The water resistant range for Mi Band 3 has been increased to 50M, the battery life has been improved and the display has been extended for better reading. All in all, we appreciate Xiaomi for coming up with new products for the Pakistani market and providing great solutions to its customers. For further details on these new products, read ahead.

Redmi 6A and Redmi 6 – Details:
Building from Redmi 5's success, the new Redmi 6A brings upgraded hardware. During the announcement, Xiaomi focused on how the Redmi 6A provides best in class performance thanks to its 12nm processor. Further, the camera is also what the brand is quite proud off in this budget-focused device. For storage, the Redmi 6A tops out at 32GB and has a cheaper variant with 16GB. Both models have same 2GB RAM. Redmi 6A (16GB) will cost PKR14,999 whereas the Redmi 6A (32GB) would come out at PKR16,999.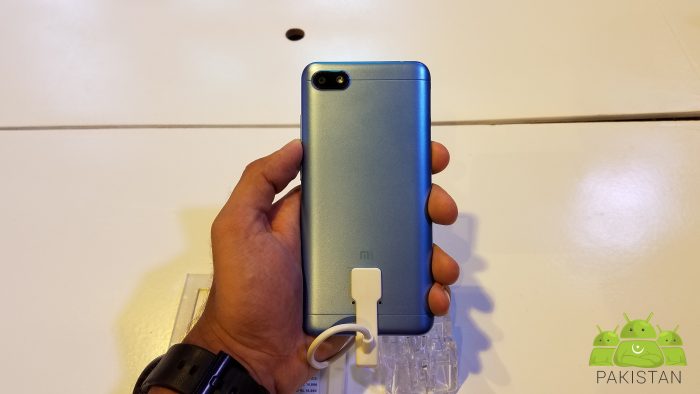 The Redmi 6 is an upgrade over the the 6A. Xiaomi has went on to say that it is the Entry Level Dual Camera Smartphone King. Apart from the highlight dual camera setup, users would also get upgraded processor, better RAM and larger storage over the 6A. Further, with the Redmi 6, if users decide to go for the higher capacity variant, they will receive a RAM upgrade as well. In Pakistan, Redmi 6 (3GB RAM and 32GB Storage) would cost PKR19,999 whereas Redmi 6 (4GB RAM and 64GB Storage) would be available at PKR24,999.
Mi 8 – Details: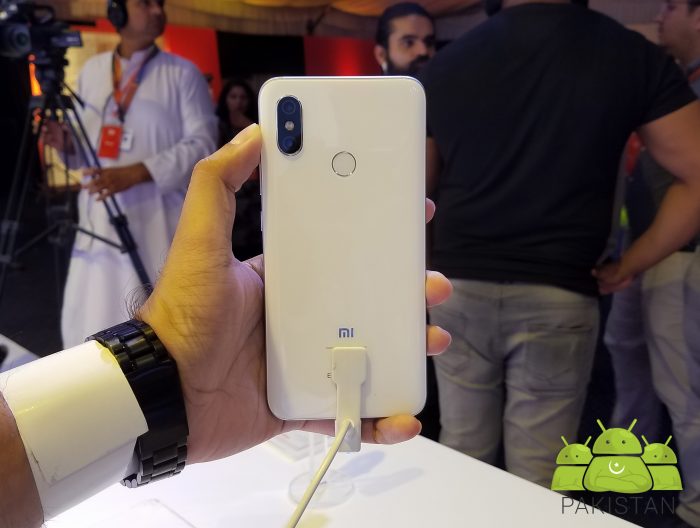 Xiaomi's take at a flagship comes in the form of Mi 8. This smartphone is well equipped with top notch features — pun intended. The key detail for us was that it features Snapdragon's 845 chipset at such a low price point. Further, the base storage comes in at 64GB, another big plus. If that wasn't all, Xiaomi has beautifully designed the Mi 8 with a full glass back and metal chassis. For cameras, the phone features a dual camera rear setup that allows for Portrait Mode. Further, the main sensor is 4-axis stabilized which will yield amazing video. Unfortunately, the video resolution tops out at 2160p which is a bit disappointing. For pricing, the Mi 8 would be available at PKR64,999.
Mi Band 3 – Details: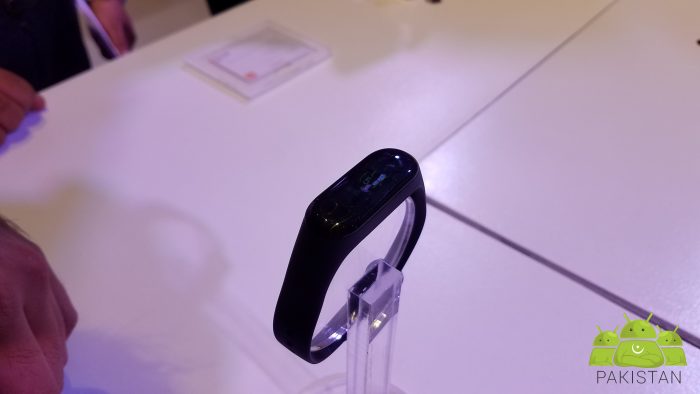 New Mi Band 3 is an iterative update over the old 2. Highlight changes have been in the design, it now supports a larger display. Further, the device now has a oval front design making way for larger battery. Also, the water resistance is something Xiaomi is quite proud off as the new Band 3 supports up-to 50m of water depth.
Further Highlight Pictures:
All of these devices will be available for purchase in the next few days across all official offline and online Pakistan Mi stores. Do let us know about your thoughts in the comments below.