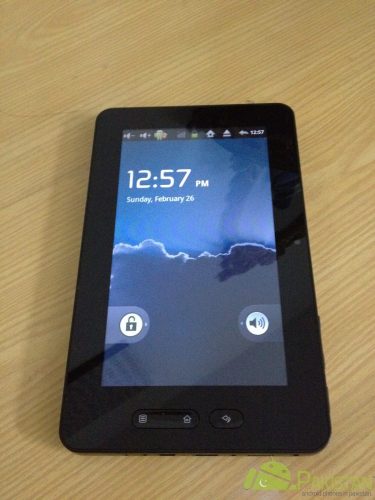 You might have already heard by now. Pakistan Aeronautical Complex (PAC) has manufactured the (not really) first Android tablet in Pakistan – the PACPAD 1. Not just this product, Pakistan's air force complex has also launched their own version of a netbook and an e-book reader.
PACPAD is a joint venture between PAC and Chinese manufacturers to boost the local economy and provide low-cost solutions to consumers. These tablets are manufactured at an air force base in Kamra in northern Pakistan.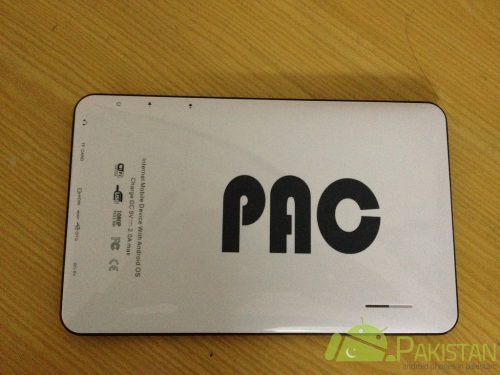 The product has received mixed reviews. Apart from appreciations to PAC on launching a local product, many have objected on why is PAC making consumer electronics where as it should be defending our air spaces.
We haven't tried out the PACPAD yet, so can't really comment on the performance and usability of the tablet. Hoping if Pakistan Air Force would send us a unit so we can bring you videos and more photos of this Android tablet!
PACPAD 1 Price and Specifications
PACPAD 1 costs Rs. 15,500 ($170) and runs on Android 2.3 Gingerbread. A complete specifications list can be found below:
You can buy this tablet from a shop in Rawalpindi or order it online from PAC's website.
PACPAD Display Centers
Kamra
PAC Commissary, ARF PAC Kamra
Rawalpindi
Mobile Plus: Shop No. 15, Singapore Plaza, Bank Road, Saddar, Rawalpindi.
Phone: +92 (51) 5110 007
NOTE: Currently, PACPAD is being displayed and sold at Rawalpindi and Kamra offices only.
PACPAD Photos
Here are some more photos of the PACPAD. A big thanks to our friend @dj_bubble for sending in these photos!