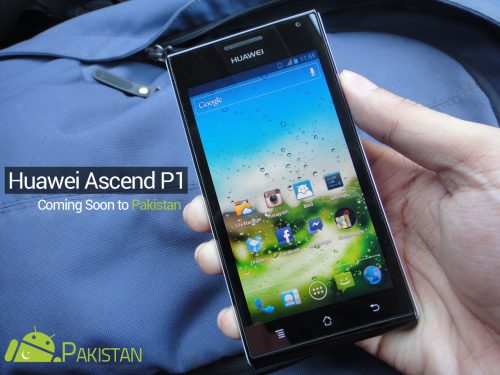 Huawei Ascend P1. Love the gorgeous display up in the photo? I do too and the phone is equally amazing as well with great specifications – and not to forget, it is the slimmest phone at just 7.7mm thickness and weighs only 110g!
I have posted even earlier that Huawei is coming up with great smartphones (and tablets) in the coming months and what you saw a few weeks ago, Huawei Honor and now Ascend P1, they are just getting started.
Huawei Ascend P1 is powered by a 1.5 GHz dual core processor, 1GB RAM, 4.3-inch Super AMOLED display (with Gorilla Glass), Dolby Mobile 3.0 Plus, 8 megapixels (Full HD) camera and Android 4.0. Amazing, eh?
Huawei Ascend P1: When and How Much?
Huawei Ascend P1 is expected to launch sometime in May/June and its official price will also be revealed around that time. Till then, drool on this amazing Android phone by Huawei.