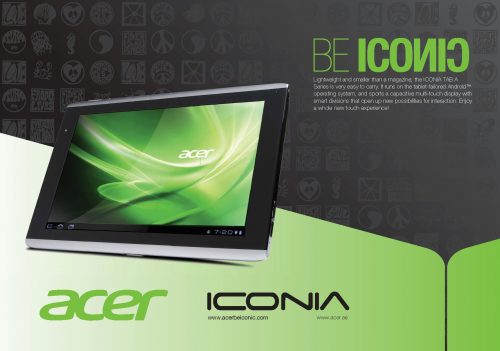 Acer is going to launch their Acer Iconia Tab A500 soon in Pakistan. Acer Iconia is not just one tablet, but a series of tablets by Acer powered with Android 3.0 Honeycomb, Ice Cream Sandwich coming soon.
Acer Iconia Tab A500 comes with a 1 GHz dual-core processor, a 10.1-inch display, 1GB DDR2 RAM, 32 GB memory and 5.0 megapixels rear camera.
You might have already seen other Acer Iconia models in the market, the Iconia Tab A100 is available for around Rs. 50,000. Acer plans to officially launch the new Acer Iconia Tab A500 for Rs. 53,000 in Pakistan and will be available by the end of this month with 100% replacement one-year warranty.
A500 is already available officially in Karachi, for those who want to buy it now. As for the rest, you will have to wait till the end of January.
For all the new and future updates on Android phones prices, check out our new Mobile Prices page.