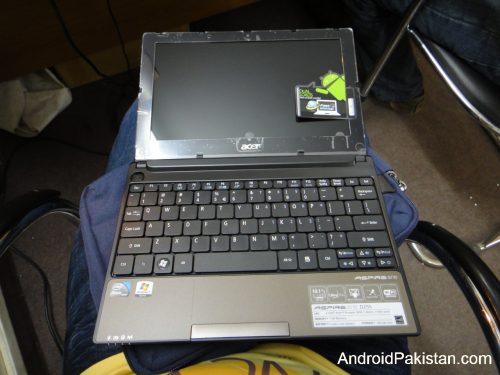 Like I said in my post earlier, the Acer Aspire One D255 Android/Windows netbbooks have launched in Pakistan. I got a few details about this netbook and its launch today.
Acer has already launched it in Karachi and has also done a promotional event there to promote the "best of both worlds" netbooks. Now it's time for Lahore, and starting yesterday, October 1, there is a promotional event going on at Hyperstar for these new Acer netbooks. This event will go on till October 15.
Acer Aspire One D255 is being sold for PKR 30,000, which I believe Acer is asking the best price for new netbooks.
Acer Aspire One D255 Quick Photos