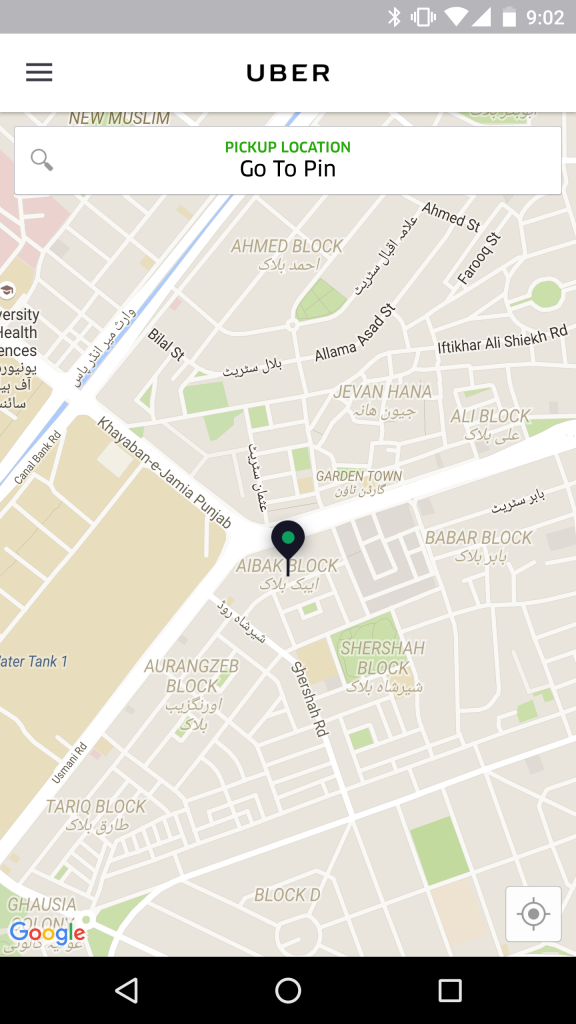 There were some reports of Uber coming to Pakistan last year, well, they have just launched and starting tomorrow, commuters will be able to Uber their ride to work, hangout or anywhere they want in Lahore. The service is already open for sign-ups and their app now has Pakistan listed in it. Further more, Uber also introduced an option for cash payments for anyone signing up from Pakistan — so anyone without a credit card can also sign up now.
Uber app is available for download for the following mobile platforms: iOS, Android, Blackberry 7 and Windows. So here are some important details after the jump that you might be interested in about Uber.
Standard Pricing:
Base Fare: Rs. 100
Cancellation: Rs. 150
Minimum Fare: Rs. 150
Per KM: Rs. 13.7
Per minute: Rs. 3.7 PKR
And before I forget, use our Uber promo code, harisn67ue, and get Rs. 1,000 off your first Uber ride. Redeem it using this link: https://www.uber.com/invite/harisn67ue
Promotional Rides: Apart from the usual Uber pricing, they are offering free rides to anyone who wants to try out over the coming weekend. These free rides will begin at 12:00PM, March 3rd and end at 23:59PM, March 6th. Cool, eh?
Download Uber for Android now!
Attached below is the official press release:
What is Uber?

Uber is available on all iOS, Android, Blackberry 7 and Windows smartphones. Users simply download the free app and create an account to get riding.

Every potential driver must undergo a screening process before they can use Uber – which requires their national identity card, driving license, car registration, a police verification certificate and a social referral character certificate. All drivers must also go through comprehensive training on how to operate the app and attend a mandatory anti-sexual harassment seminar.

Once passed, the incredible technology connects successful independent drivers to more riders, so they can take more trips per hour. The drivers who partner with Uber choose when they drive, and can dictate their own schedule, day-to-day, week-to-week. Uber is creating thousands of similar economic opportunities for people in every city where the service is available.

The app uses GPS-enabled maps to find the closest available driver, usually just minutes away. Once requested, the rider sees the driver's photo, name and car registration and can watch on their smartphone in real-time as the vehicle arrives. They can also check whether others have had a good experience with him or her. The app notifies the rider when their driver has arrived, so gone are the days of waiting outside in the dark.

During the trip, riders can share their estimated time of arrival or a live map with friends or family who can track their progress and know when to expect them. And at the end of the journey, the trip can be completely cashless, as payment can be made automatically made through app wishes so there's no worrying about carrying enough cash. These features provide increased safety as well as unprecedented convenience.

After every ride, you and your drivers need to rate each other and provide feedback.  Uber's safety team reviews this information and investigates any issues. Plus there is 24/7 support so if something happens, whether it's a traffic accident or a disagreement, our customer support staff are ready to respond to any issues at any time.