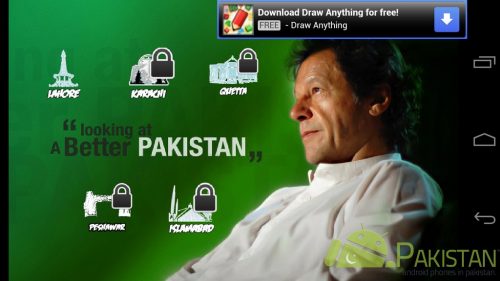 Just when we thought Imran Khan's Tsunami isn't going anywhere soon, it popped up right where we least expected it to, in the Google Play Store. Angry Imran, a free Android game inspired by the highly addictive Angry Birds.
Angry Imran is a game based on the political public gatherings and 'jalsas' of Imran Khan, often known as "Imran Khan's Tsunami", where you advance to several cities based on the locations where Imran Khan's large public gatherings have been held. For now, you play through five levels: Lahore, Karachi, Quetta, Peshawar & Islamabad.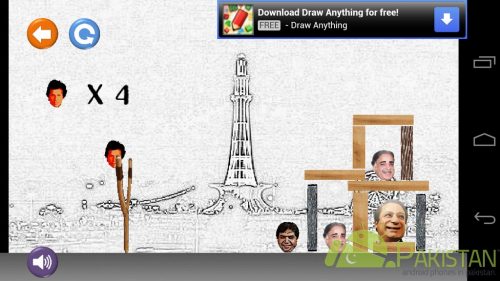 Every level has several politicians related to the city, which you have to knock out of the screen to advance to the next city. Unlike Angry Birds, politicians (piglets in Angry Birds) don't blow up when you hit them, instead you have to hit them and take them out of the screen.
How to earn more points? The quicker you knock them out and with minimal number of Imran Khans, earns you more points on every city/level. And when you clear a level, you hear Imran Khan yelling, "TABDELI AA GAYEE HAI!".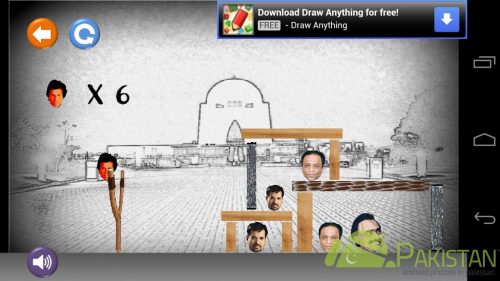 A fun game to kill time. Lots and lots of improvements could be made with awesome new features like a leaderboard, better graphics or just add some more politicians whom you can knock out! 😉
Angry Imran is developed by Creatrixe, a student at NUST and is just the first beta version. So yes, we can expect the game to improve and mature with future releases. Looking forward to the development.
Download Angry Imran – Android Game
You can download Angry Imran from Google Play here: Download Angry Imran.
NOTE: AndroidPakistan.com does not have any political affiliations with any party.