Huawei Ascend P1 surprised everyone at CES this year with their amazing dual-core Android phones running on Android 4.0. The phone has just started to enter into the market after the initial announcement a few months back. It has been recently launched in China, Hong Kong, Australia etc. and will be making its way to other countries in the coming months. Pakistan is expected to get the Huawei Ascend P1 this month or June. We don't have any confirmation on the price at which the phone will launch, but once we do, we will update you first on AndroidPakistan.com and on our Twitter and Facebook pages.
A whole army of Android devices is available by Huawei, all set to take on Samsung and HTC in the markets all over the world.
Huawei Ascend P1 Review
Huawei Ascend P1 is a love at first site with that gorgeous Super AMOLED display screen and amazing colours – we'll get on that later in the review. It runs on the same chipset as the Samsung Galaxy Nexus but performs much better because of the 1.5GHz dual-core processor under the hood. We will do a detailed comparison of the Huawei Ascend P1 with the Galaxy Nexus later as well. Let's take a look at the technical specifications of the phone.
Huawei Ascend P1: Specifications
Display: 4.3-inch Super AMOLED display (540×960 pixels), gorilla glass
Processor: 1.5GHz dual-core Cortext-A9 CPU, TI OMAP 4460 chipset, PoverVR SGX540 GPU
Camera: 8 megapixels camera with touch focus, HDR, dual-LED flash, front camera for video calls
Video: 1080p video recording at 30 FPS
Memory: 1GB RAM, 4GB internal storage + ROM, supports microSD card up to 32GB
Connectivity: Bluetooth 3.0, WiFi, microUSB
Other: A-GPS, 3.5 mm jack, accelerometer, Polaris Office, Huawei Cloud+ Drive and much more.
Battery: 15 hours battery time with normal usage, 1670mAh Li-Ion battery
OS: Android 4.0.3 ICS with Huawei 3D UI
Huawei Ascend P1: Design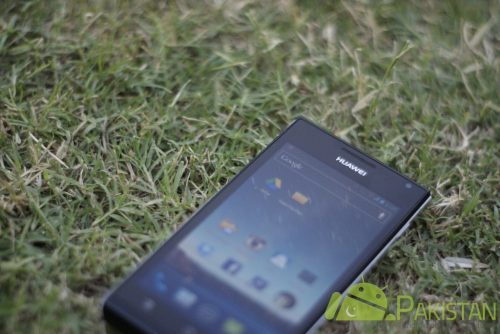 Asced P1 has a pretty elegant design, featuring a 4.3-inch Super AMOLED display screen on the front – which comes with Corning's Gorilla Glass. Yes, we have a gorilla glass stress test video as well for the Huawei Ascend P1. Just above the gorgeous display, there is a 1.3 megapixels front camera and light sensors above the screen. You can use the front-facing camera to video call using Tango or Google Talk and with that 1.3 megapixels camera, the quality of the video in a call is great.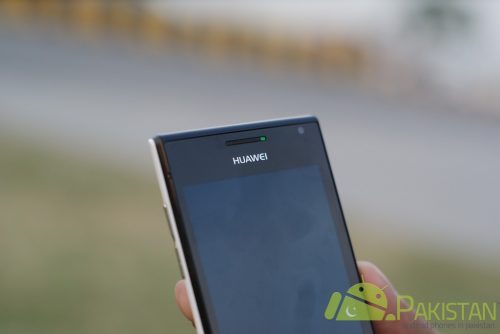 And below the screen, you can find the three standard capacitive buttons: Menu, Home and Back. Android phones that come with Ice Cream Sandwich are expected to have on-screen keys like that on the Samsung Galaxy Nexus, but most ICS phones we see all have capacitive keys on the front. Huawei didn't really feel the need of adding a dedicated button for multi-tasking menu and added a Menu key instead.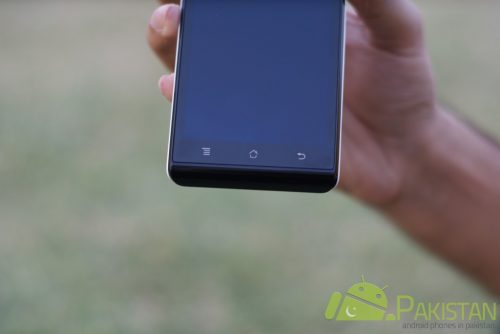 Back side of the phone has an 8 megapixels (Full HD) camera that takes great macro shots , a dual LED flash and at the bottom has a speaker.
On the right side, you will find the sleep/power button which is similar to how Samsung has the sleep key on the right side of the phone, and you just below that is the micro SD card slot for those who want to expand the phone storage to up to 32GB.
Volume controls are on the left side of the phone.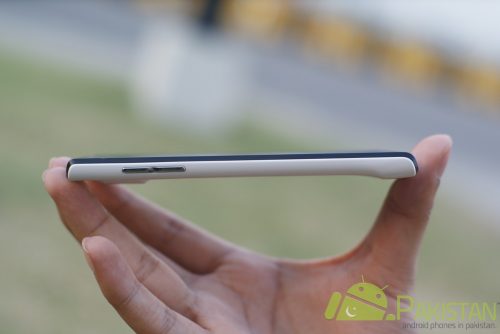 On the top of the phone, there is a standard 3.5mm audio jack which produces amazing audio quality, thanks to Dolby Mobile 3.0 built-in the Huawei Ascend P1. You will also find the microUSB slot and a SIM card slot next to the audio jack. There is nothing really at the bottom of the phone, just the mic.
You can see the exterior of the phone in the video below:
Huawei Ascend P1: Display
Display is where the Huawei Ascend P1 stands out from the rest in the crowd, thanks to that gorgeous Super AMOLED display which we have seen a number of times on the Samsung Galaxy Nexus. This is probably the first time Samsung has given out their Super AMOLED display to any other manufacturer. The colours on the Huawei Ascend P1 are bright, more vivid and contrast level is just how it should be on any smartphone. The display screen is 4.3 inch in size and the resolution is 540×960 pixels. It is capable of playing full HD movies.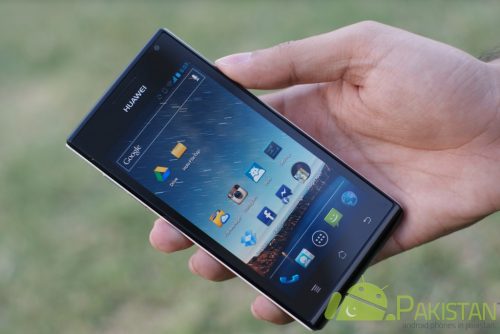 Viewing angles of the screen are pretty good when compared to the other Android phones. And when in direct sunlight, leave the brightness sensor to automatic and it will adjust the screen brightness according to the outdoor lighting. We had no issues with the display in direct sunlight and with the auto-brightness setting, it worked great.
Huawei Ascend P1: Performance/Speed
Huawei Ascend P1 is powered by a 1.5GHz dual-core Cortext-A9 processor and has the TI OMAP 4460 chipset and the massive graphics power comes from the PoverVR SGX540 GPU on board. The chipset and GPU are the same as found on the Samsung Galaxy Nexus – but again, Huawei Ascend P1 is better and faster because of the dual-core processor that is clocked at 1.5GHz.
The phone does not lag anywhere at all and multitasking works like a breeze. You can run as many apps you want with the 1GB of RAM that comes with the phone. This phone comes with two home launchers and two lockscreens. One is the stock look with regular ICS launcher and lockscreen. The other one is the 3D Home by Huawei that brings their custom skin on top of the Ice Cream Sandwich with custom icons and design. 3D Home is similar to the HTC Sense 3.5 and earlier ones with the 3D widgets and homescreen rotation animation. We noticed a very slight lag when you pinch-to-zoom on the homescreen and all the widgets show up on your screen. But that is nothing big to actually worry about. That is usually because of some left out optimization in the OS, which I'm sure Huawei will iron out and fix in the further releases.
Check us out playing some games on the Huawei Ascend P1:
Huawei Ascend P1: Camera/Video
Camera quality is just as amazing as the rest of the phone. Huawei Ascend P1 has a 8 megapixels camera that captures great photos and records full HD video (1080p at 30 frames per second).  The camera app by Huawei offers lots of features and camera modes that you can use to take photos.
The 8 megapixels camera at the back side of the Ascend P1 is accompanied by dual-LED flash and has a secondary camera (1.3 megapixels) at the front which can be used for making video calls to friends/family. You can use apps like Google Talk, Google+, Tango, Qik or Fring to make video calls over WiFi using the secondary front camera. Photos taken by the Huawei Ascend P1 are at 3254 x 1836 resolution (widescreen). You can see a few sample shots I took with the Ascend P1 camera below. Click on the images below for the full-resolution photo.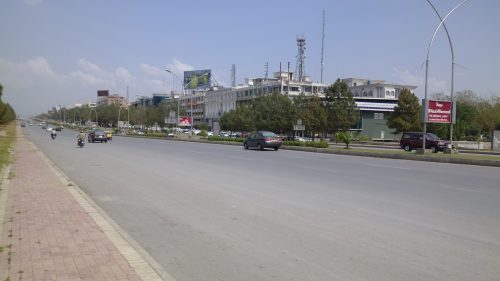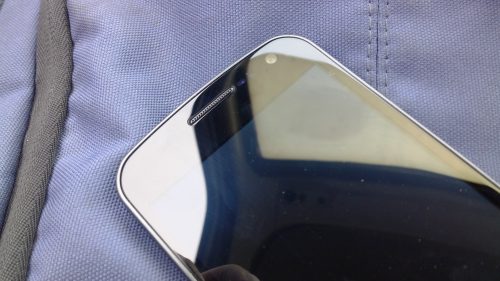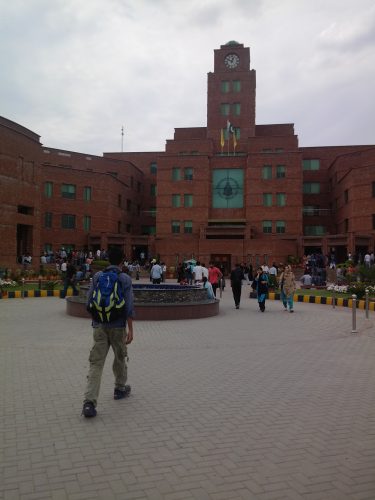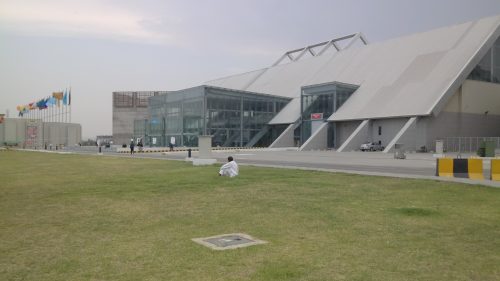 The Camera app on the phone offers lots of features and photo filters and options to choose from. You can take really great photos using the 8 megapixels camera on the Huawei Ascend P1. It has face detection, group shots, close-ups and you can also take great panorama captures.
Huawei Ascend P1: Build Quality
Huawei has used all plastic for the exterior of the Ascend P1. The phone doesn't have a very solid build to it, but it does not feel cheap either. Huawei Ascend P1 is very light in weight and offers a sleek and elegant look – unlike what other China manufacturers have to offer.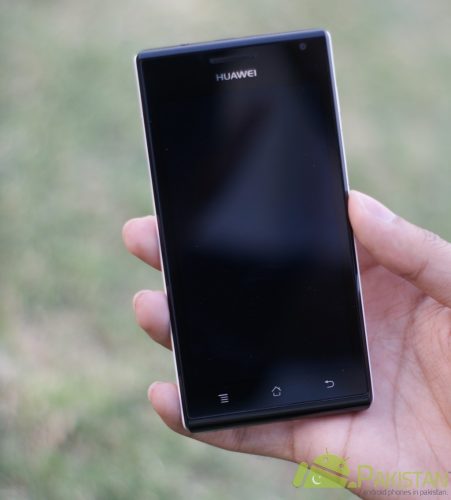 The phone feels good in hands and has a good grip. The main display screen is a Gorilla Glass display, which means, you can smash it around with metallic objects. I hope you enjoyed the stress video.
What surprises us most is how did Huawei managed to pack so much in this slim phone? Huawei Ascend P1 is just 7.69mm thick! How have they managed to made the phone so smart and compact? Huawei uses innovative moulding and injection with customized key components. It has a robust metal frame and to top it all, the display screen is Corning Gorilla Glass, as mentioned earlier. I will be doing a comparison of the Huawei Ascend P1 with the HTC One and Samsung Galaxy Nexus as well later.
Huawei Ascend P1: Connectivity
Ascend P1 offers all the usual connectivity options such as Bluetooth 3.0, WiFi, and microUSB support. Unfortunately, the Ascend P1 doesn't have a HDMI out for you to enjoy games on the big screen on TV. But an addition of that could have been really useful in this phone. This phone comes with around 4GB of internal storage which we know is not enough for most of us who like to store music videos, lots of music and movies (yes, some of us do that!), so Huawei has also included a microSD slot. You can expand the storage up to 32GB with a microSD card.
Huawei Ascend P1: Battery
This phone comes with a standard 1670 mAh Li-ion battery and in our heavy usage has given us up to 15 hours of battery time. It offers industry leading battery efficiency offering you better battery time than most of the other Android phones.
Huawei Ascend P1: Software
Huawei Ascend P1 is powered with Android 4.0 (Ice Cream Sandwich) on the software side – along with Huawei's custom skin with multiple icon sets for the home screen and lockscreen. You can see them in screenshots below.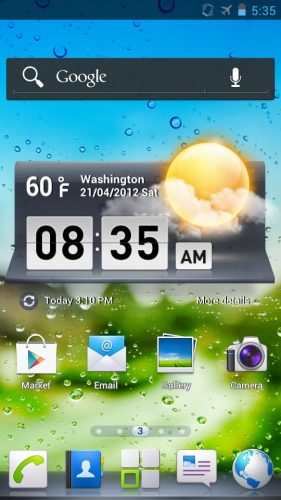 They have managed to keep all the features and look of the stock Android 4.0 along with trying to offer their own modified look and feel as well. Like we mentioned earlier, the Ascend P1 comes with two home launchers -2D home and 3D home. 2D is the exact homescreen as the stock ICS launcher and 3D homescreen offers you 3D widgets and Huawei's custom homescreen with transition effects, theme options and multiple icon sets. Huawei has also included a number of Huawei-built apps that comes with the Ascend P1 and on some other Huawei phones as well: All Backup, DLNA, File Manager, Flashlight, FM Radio, Install Application, Music+, Notes and Sound Recorder.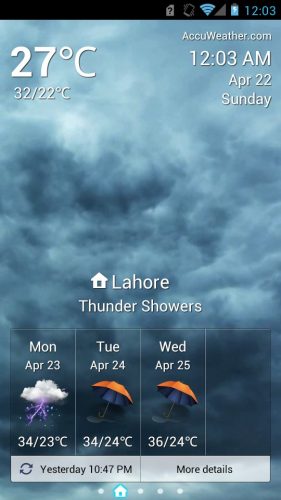 All Backup creates a backup of all your phone applications and you can restore them later after a phone reset. DLNA lets you stream content over your wireless network and even send data. File Manager let's you access your files in your internal phone storage or you can access files in your SD card. It also allows you to manage files in Huawei Cloud+ Drive storage. Flashlight is your usual flashlight app to see in the dark. Install Application fetches APK files from your SD card and let's you easily install them on your phone. Music+ is the custom music player by Huawei that also supports Dolby Surround sound. Notes let's you create notes quickly on your phone. Sound Recorderallows you to record sounds.
A quick tour of the phone software:
Huawei Ascend P1: Screenshots
Huawei Ascend P1: Gallery