Like we promised, here is the review of HTC Explorer. A few days back, we compared the HTC Explorer with Samsung Galaxy Y, where HTC Explorer was the clear winner but we thought of doing a quick review of the phone as well.
HTC Explorer is the first low-end Android smartphone by HTC. They are known for their high-end and expensive phones, but with the Explorer, this phone falls under the category of "affordable smartphones". I recently wrote about the cheap Android phones in Pakistan and HTC Explorer is included in that list.

Related: Top 5 Cheap Android Phones in Pakistan
HTC Explorer Review
HTC Explorer in Pakistan was recently launched with Mobilink for just Rs. 15,999. It was globally announced in September 2011 and was finally available for sales in some parts of the world in October. This low-end device comes with the latest Gingerbread update (Android 2.3.5) and HTC Sense 3.5.
Further more, HTC Explorer is a budget Android phone offering you impressive features at a very low cost. It has a 600MHz processor, 512MB RAM, 3.2-inch display and a 3.15 megapixels camera.
The technical specifications of the HTC Explorer are as follows:
HTC Explorer: Specifications
Display: 3.2-inch TFT display (320 x 480 pixels)
Processor/GPU: 600 MHz Cortex A5 processor, Adreno 200
Camera: 3.15 megapixels camera with NO autofocus
Video: 480p video recording
Memory: 512MB RAM, 90MB internal storage, microSD slot upto 32GB
Connectivity: Bluetooth 3.0, WiFi, microUSB
Other: Flash Player 11 support, A-GPS, 3.5 mm jack, accelerometer, HTC Hub, Facebook, Twitter, Flickr etc. integration
Battery: 1230 mAh Li-Ion
OS: Android 2.3.5 with HTC Sense 3.5
And now, let's continue with the rest of the review.
HTC Explorer: Unboxing Video
To check out what comes inside the box, watch our unboxing video below:
HTC Explorer: Display
HTC Explorer features a 3.2-inch TFT display with a resolution better than the HTC Wirldfire and Wildfire S. Colours are decent enough and apps seem to have no issues with the resolution. In a quick direct sunlight test, HTC Explorer's screen outperformed the Samsung Galaxy Y in visibility.
HTC Explorer: Design and Body
This phone is compact in size, but pretty thick. It is 12.9 mm thick and weighs 108g. On the front, you find the usual – a 3.2-inch display, sensors and at the bottom of the display screen, there are four buttons – Home, Menu, Back and Search.
Back side of the phone has a metallic plate which has 'HTC' engraved and has the 3.15 megapixels camera. Even if this is an entry-level phone, HTC should have added a flash along with the camera.
On the right side of the phone, you will find the volume up and volume down buttons. On the lower left, there is a microUSB slow for PC connectivity and charging the phone. Top side of the phone has the power button and the 3.5mm audio jack. There is nothing really at the bottom.
HTC phones usually have a hard, metallic body but for the HTC Explorer, they have used a hard plastic cover which is slightly flexible. The phone feels pretty solid in the hands, nothing like how cheap Samsung phones feel with their plastic body.
HTC Explorer: Performance and Speed
Under the hood, HTC Explorer has a 600MHz processor and 512MB RAM. If compared to its competitors, 600MHz of processor speed seems very slow, but in actual, the phone hardly feels slow at all. Thanks to the 512MB RAM, an average user should not have any problems running apps and multitasking on this phone.
This phone comes with a built-in Task Manager, but we hardly found ourselves using it. However, if you ever feel your phone has become slow, you can always clear up some memory by using this Task Manager app from your app drawer.
HTC Explorer actually feels slow when you use a live wallpaper as your background, otherwise there are no issues with the performance of the phone.
We would soon publish the benchmark results between the HTC Explorer and the Samsung Galaxy Y.
HTC Explorer: Camera and Video
Camera quality is just fine. Low light photos are not that good as compared to other low-end Android smartphones. Photos from the HTC Explorer: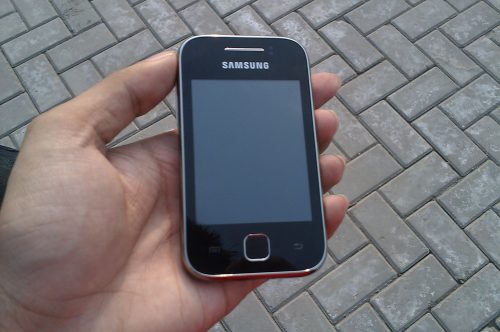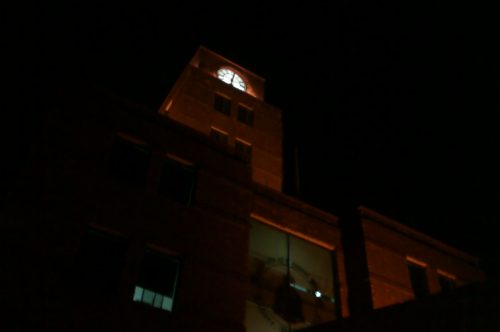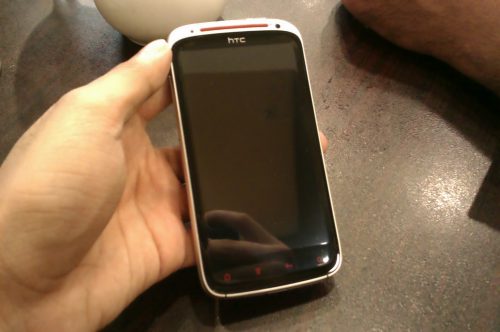 HTC Explorer video sample:
HTC Explorer: Battery
Keeping in mind how poor battery timings Android phones have, the HTC Explorer gave me a maximum of 1-2 days of battery time with moderate usage. Pretty decent, eh? I was happy with it.
HTC Explorer: Screenshots
Some of the screenshots of Android 2.3.5 (with HTC Sense 3.5) on the HTC Explorer:
HTC Explorer: Gallery
Check out all the photos of HTC Explorer below.