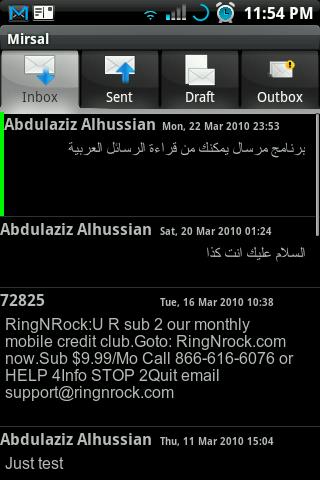 A few days ago, I wrote about how you can type in Urdu on your Android phones. After that, a number of you have email/commented that even if you are able to type Urdu, you can't read any Urdu incoming text messages.
A phone only supports Urdu language by default if you have bought a phone from any of Middle Eastern countries or directly from Pakistan. But now, you can read Urdu texts on any phone.
Mirsal is a free Android app that lets you create, forward and reply to text messages in Urdu, Arabic and Persian language.
RELATED: How to Type in Urdu on Android Phones
For all those who have problems in reading Urdu or Arabic font, can now use this free app to read and write. The app doesn't have a good and intiutive UI, but it does the job well.