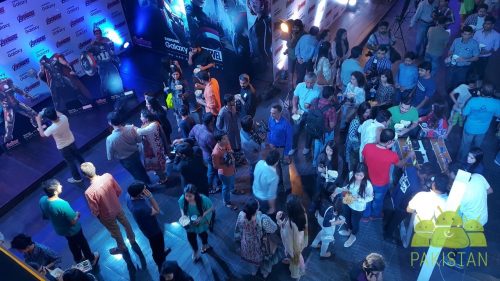 An exclusive screening of the Avengers: Age of Ultron was where we were last night, and I must say, it went amazing. The movie was AWESOME — you can read all the reviews online with a single search and please, go and watch it this week! Samsung, being a global partner with Marvel for the Avengers: Age of Ultron, put on a great premiere show here at the CineStar IMAX Cinema in Lahore.
The blue carpet entrance, Avengers photo booths, and the Samsung Galaxy S6 demo stations made everything look superb! Our team was invited along with other tech/fashion bloggers and the social media influencers of the city.
The star-studded event was attended by a large number of celebrities, socialites, bloggers and was hosted by the renowned Cybil Chaudhry. I'll leave the rest for you to check out in the pictures below.