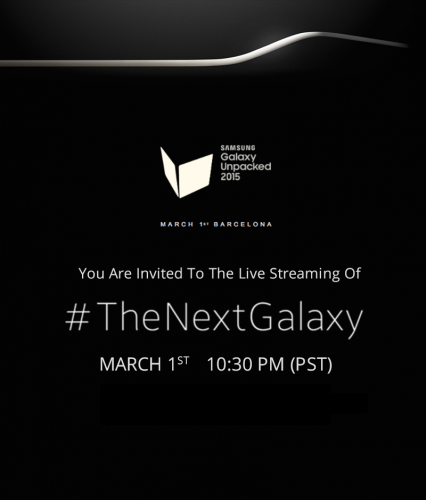 Samsung Galaxy S6 is going to be announced later today. The Next Big Thing (as Samsung calls it) will be unveiled at the Samsung Galaxy Unpacked 2015 event at Barcelona. We are sure you might have already seen various teases, leaked pictures and would have read a number of rumours about the Samsung Galaxy S6, but that will all come to an end when Samsung officially unveils it before everyone later tonight.
Samsung Pakistan has invited a few technology bloggers from Lahore to a small gathering where everyone would watch the live screening of #TheNextGalaxy event. Android Pakistan will be there, and so will a few other tech enthusiasts like us!
For everyone who will watching from home, you can watch the live stream from the YouTube video below:
Not sure if we will be getting a hands-on experience with the Samsung Galaxy S6 later tonight, but we sure are going to bring you photos and updates from the live-screening event — and the Samsung Galaxy S6 itself whenever we get our hands on the device.