Mobilink and HTC, together they have fired up the smartphone revolution in Pakistan. Mobilink was the first cellular mobile service in Pakistan, launched in 1994. HTC and I have been partners for a long time. I remember the HTC Windows Mobile devices back in the days and they were all exceptional.
Mobilink and HTC in Pakistan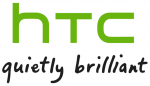 Mobilink has always been the first one to launch new smartphones in Pakistan. BlackBerry devices/services were brought to Pakistan, by Mobilink. The first Android phone (Motorola Milestone) was also launched by Mobilink in a bloggers launch event. Then, Mobilink launched the first Windows Phone 7 device (HTC HD7) in Pakistan – and since then, Mobilink/HTC have been bringing the new and best of Android devices to Pakistan. Recently, HTC Sensation, the first dual-core superphone, was launched in Pakistan by HTC. Mobilink was also the very first one to launch a tablet in Pakistan. HTC is the first smartphone manufacturer here that has launched their Customer Service helpline: 111-111-HTC.
With so many firsts mentioned above, how can one ignore the smartphone revolution Mobilink-HTC have brought in Pakistan.
HTC-Mobilink are the only brands in Pakistan that have been following the latest trends. Looking at the popularity of Facebook (almost 5 million users here), HTC launched HTC ChaCha, a smartphone for people who are very active on Facebook. HTC has also very actively worked on integrating the best of social features (Twitter, Facebook) in their Android smartphones with HTC Sense in Android, e.g. HTC Sensation. The folks at HTC have included deep Twitter and Facebook integration within the main OS – and these two social networks are the most popular ones in Pakistan.
Android Phones in Pakistan
Android phones in Pakistan are gaining popularity like wild fire. According to sales figures, HTC is way ahead in the smartphone competition in Pakistan.
Mobilink has always been interactive and provides the best experience for their customers with promotions, new products, competitive prices and activities. I, myself, am a Mobilink Indigo user since the beginning and I know how active Mobilink is with their customers and service.
On the other hand, I really appreciate Naeem Tabish of HTC/Brightex for his efforts in bringing the best smartphone experience to Pakistan where gadget lovers (like me) always used to wonder how and when these phones will launch in Pakistan. Thanks to Naeem, HTC phones in Pakistan are launched exactly on the UK and US launch dates or just a week later.
Mobilink and HTC are doing things in Pakistan that are indeed revolutionary and we, the entire team of AndroidPakistan.com, really appreciate their efforts and partnership for what they have done in Pakistan. Simply brilliant!