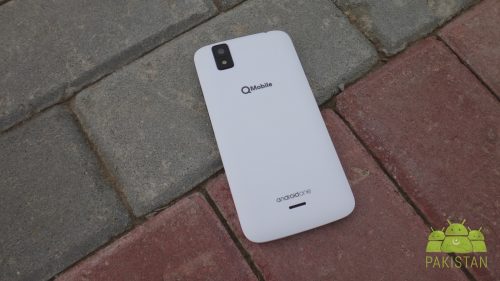 Like you all must have seen and read on our social channels, we got our hands on the QMobile A1 phone yesterday and have been using the phone extensively since then. For those who have been living under a rock, QMobile A1 was launched recently in Pakistan and is the very first Android One phone here. Android One project brings the latest Android software version to budget-friendly smartphones. Their team at Google work closely with local phone manufacturers to build the perfect low-end Android phone.
QMobile A1 has a 4.5-inch display screen, 1.3 GHz quadcore processor, 1GB RAM, 5 megapixels camera, 8GB built-in memory with microSD card support, dual-sim option (with 3G) and a 1700 mAh battery that powers this phone. Not to forget, it also comes with Android 5.1 Lollipop out of the box making it the only budget-friendly phone with the latest Android software in Pakistan. This phone is being sold for just Rs. 11,500.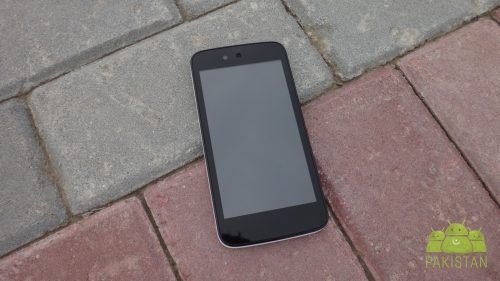 According to our initial impressions, this phone is the closest you can get to a stock Android experience in this price range. Everything seems to be buttery smooth with fluid animations, exactly how Android Lollipop was intended to be. We haven't seen any lag with apps or games so far, and apps designed in Material Design with proper Google guidelines work really smooth. There are no major performance issues either, unless you plan on running graphic intensive games on it. We have been playing two games on the QMobile A1, Boom Beach and Earn to Die 2, and they run without any issues whatsoever.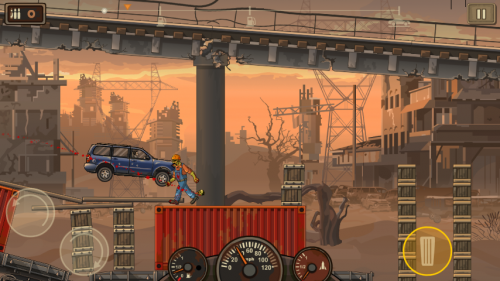 The phone seems to be durable with great build quality on the outside. We were actually expecting the phone to have a low-quality plastic body, but it feels great when in hands. Camera is average, but again, 5 megapixels camera with autofocus (and HDR support!) in this price range is not something you see on many budget smartphones.
QMobile A1 came with Facebook and WhatsApp pre-installed, along with the usual Google and Google Play apps.
For more updates about the phone as we use it, follow us on Facebook, Google+ and Twitter.