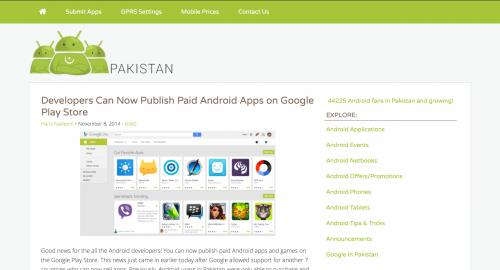 Hi everyone! It's been a while since we posted on this 'unofficial' Android Pakistan blog. We haven't really been very active with new Android phone reviews and Google related updates on this website, but here is one step towards bringing that to an end — with a fresh new look and feel.
This is probably the very first time we have updated the design of Android Pakistan. We wanted it to give the website a very neat and clean look, and put more focus towards the content part rather than the useless and cluttered sidebar and other areas we used to have. And with this, we hope to add lots of new content and updates from Google and Android in Pakistan.
Do you like our new logo? Our new design? We look forward to your feedback below in the comments.