With so many Android smartphones in the market, and with almost as many online stores selling them, it can be fairly difficult to find the lowest price from a trusted store. A new service by the name of PriceOye.pk allows you to quickly discover the best price for mobile phones in Pakistan.
Designed and developed in Islamabad, PriceOye.pk bids itself as a comparison shopping service which 'helps you discover the lowest prices from the best stores to save you time, money, and effort.' It was launched recently in public beta, starting with price comparisons and price lists for mobile phones.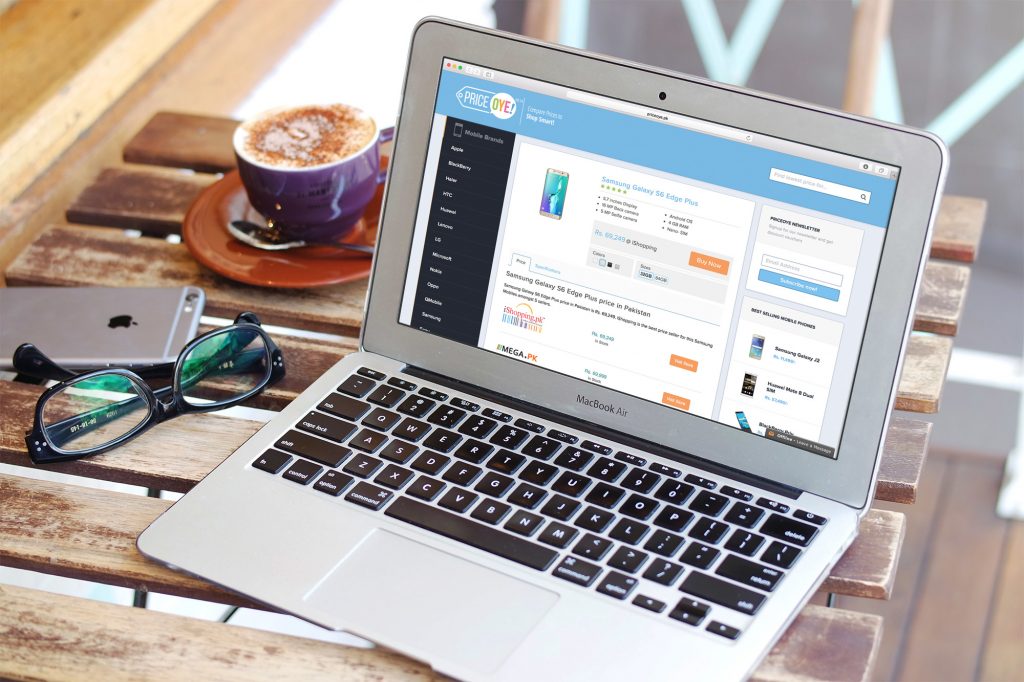 Image source: PriceOye
Using PriceOye.pk is simple. The homepage shows you the latest mobile phones, budget phones, popular Android phones, as well as Windows 10 Mobile devices (people still buy those?). You can also choose to see phones by brand from the left sidebar – the site shows lowest prices for Samsung, Huawei, Oppo, LG, and to our surprise QMobile phones as well. While exploring the site, we used the left sidebar more, since we know which brands we like.
Of course, you can also search for phones. PriceOye.pk's search was quite quick, and even offers instant search suggestions like we're used to on Google.
Once you find a phone of your choice, you are taken to its own page where you see its stock image, summarized specs and the lowest price up top. The more detailed price list is shown in a dedicated section.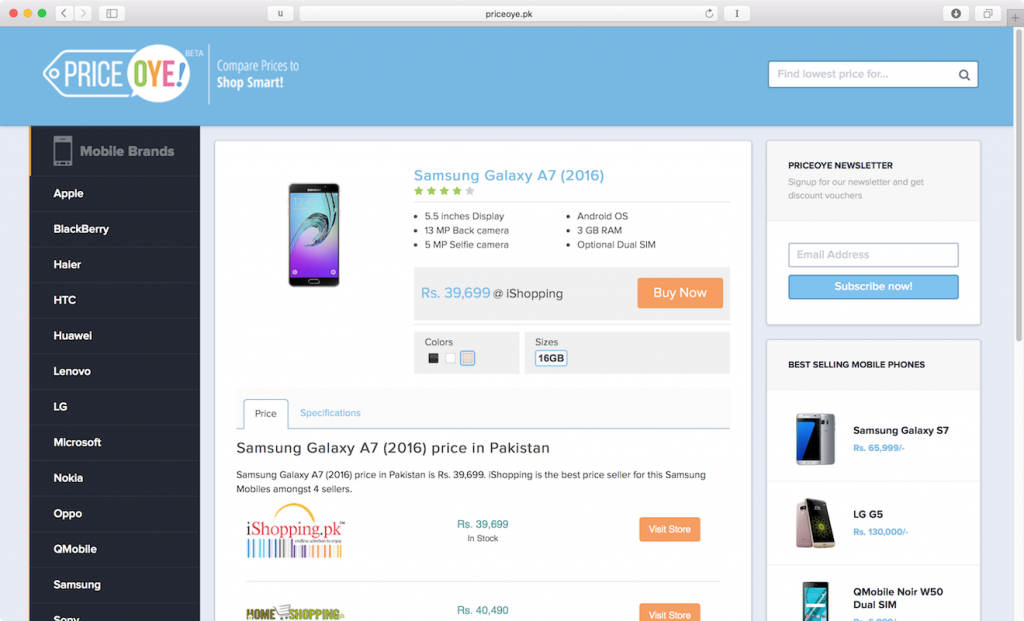 For testing purposes, we checked out prices for the Galaxy A 2016 series which Samsung recently launched with Fawad Khan. PriceOye showed an astonishing Rs. 14,000 price difference for the Gold A7 2016 Dual SIM, with iShopping offering it for Rs. 39,700 while ShopHive offering it for Rs. 53,000. Although it appears the latter is offering it with a warranty, we have a feeling the average consumer might consider it worth saving that much money for lack of warranty. I personally like the peace of mind that comes from it, though.
We like what PriceOye.pk has to offer. It's an easy to use website which offers genuine utility for Android phone fans. It's a must-visit before you buy your next phone online.