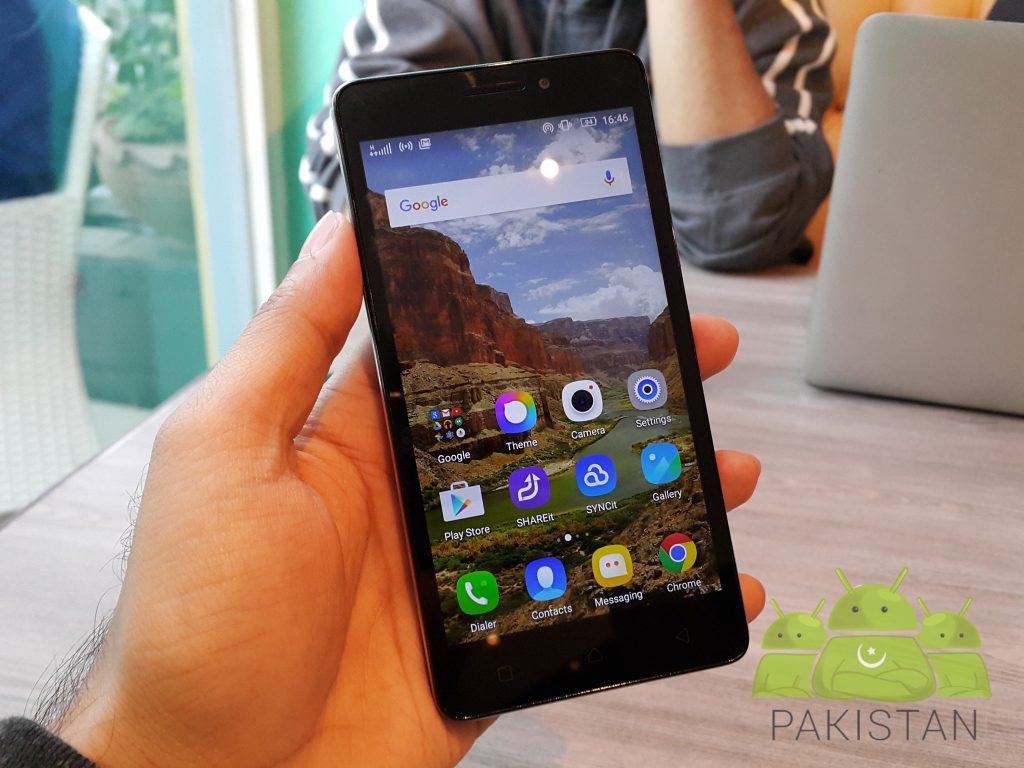 In the past few months, we have seen a lot of new Lenovo smartphones making their way to the Pakistani market. Just last month, another Android phone was launched in Pakistan – Lenovo Vibe P1m. This is one of those Android phones that give you the premium look and feel with great technical specifications featuring a big battery, great camera and performance, but comes with a budget-friendly price tag on it.
Lenovo Vibe P1m is available for just Rs. 17,900 and can be bought officially from your local mobile market in Pakistan. Some of the phone highlights include, dual SIM support, 4G LTE support and a 4000 mAh battery. You can find out much more about this phone on Team Android, and for the official press release of the launch, continue reading below.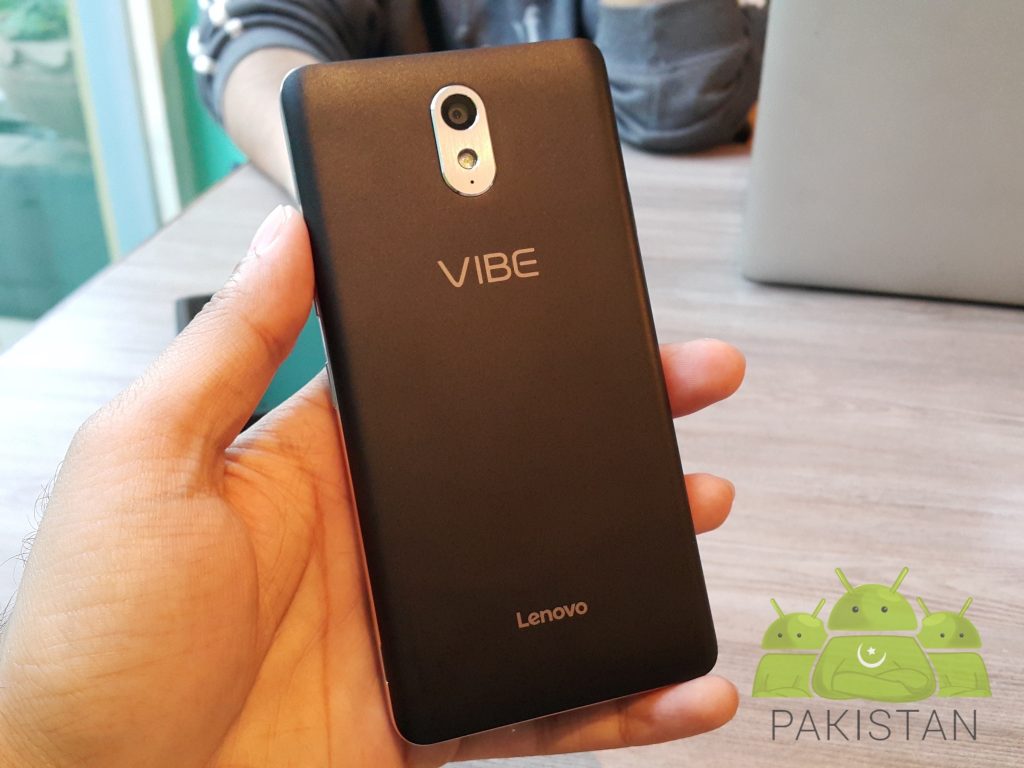 Our hands-on impressions, unboxing pictures and a full review of the Lenovo Vibe P1m will be out soon. You can also find more pictures and details on Android Pakistan Facebook page!
Official press release:
Lenovo launches its most 'Unstoppable' smartphone to date – the

VIBE P1m Smartphone

The Lenovo VIBE P1m Smartphone combines productivity and security in a sleek package to power consumers through their always-on lifestyle. It is not only equipped with a massive battery, but also innovative rapid charging function and a physical switch for instant power boost.

Karachi, Pakistan – December xx 2015: Lenovo, the largest PC Company in the world, has released its latest addition to their already gargantuan mobile portfolio with the anticipated launch of the Lenovo VIBE P1m Smartphone in Pakistan.

The Lenovo VIBE P1m Smartphone is a premium piece of innovation and technology that is set to hail for its customers, an affordable, yet big-battery alternative to its counterparts available in the market today.

The specs of the new Smartphone are leagues ahead when compared with both, within Lenovo's current roster of electronics and their competitors.

 

# Massive battery matched by innovative power-related functions

One of the highest capacities for its class – 4,000mAh for the 5" P1m.
Physical power saver switch instantly extends battery life by powering down, while providing clock, phone, SMS, communications apps and Wi-Fi functions.
The VIBE P1m has a quick charge function that allows users a quick power boost when in a hurry
OTG charging takes advantage of battery to charge other USB-connected devices.

# Invisible shield, leveraging advanced nano-coating technology

Liquid-repellant nano coating for peace of mind, thanks to the added protection against accidental splashes and spills.
Invisible and unobtrusive coating with negligible impact on the handling and feel of the phone.

# Android™ 5.1, Lollipop
Includes a host of new features, a visual overhaul and numerous under-the-hood improvements to make if faster, more efficient and lighter on your battery.

__________________________________________________________________________

Additional Features:

Coupled with the phones big battery, the OTG cable (included in-box) allows you to charge other devices when needed. The rear camera boasts a 8 MP camera with the front facing one being able to take amazing 5 MPs of detailed photos, making sure your Smartphone photography essentials are in place.

Its internal specs include the built-in 5.0 HD screen makes watching movies or playing games all the more enjoyable a 1GHz 64-bit quad-core processor – brilliant for multimedia and multitasking. With a 2GB RAM, those Lenovo users, who prioritise storage the most – they would be delighted to learn that the phone possesses a 16GB internal memory which you can raise up to 32GB via micro SD card, making the expandable storage huge! – giving you lots of space for your photos, videos and music to take with you everywhere.

The Vibe P1m also comes with Dual Sim support with 4G LTE which enables the user to carry two numbers in the same device, or enjoy a separate data plan to save money.

And as the newest member of the Lenovo Smartphone family, the Vibe P1m is fully compatible with all existing Lenovo Applications including SHAREit, SYNCit and CLONEit & backup so that You can do more with your device.

For those among you who are more aesthetically inclined, the Lenovo VIBE P1m, is available in two dynamic, signature colors – Onyx Black and Pearl White.

__________________________________________________________________________

At A Glance:

MediaTek MT6735P 1.0GHz 64-bit Quad-Core processor
0" HD (1280×720) IPS display
4000mAh battery w/ quick charge and power saving functions
OTG charging support
Splash-proof nano coating by P2i
8MP auto-focus rear camera w/ LED flash
5MP fixed-focus selfie camera
2GB RAM + 16GB internal storage
Up to 32GB microSD expandable storage
LTE (4G) 150Mbps (DL) / 50Mbps (UL) data speeds
Dual Micro SIM
Android™ 5.1, Lollipop with VIBE UI

Lenovo wholeheartedly believes that 'Simpler is better', and customers who invest with them deserve that their products should last for years. The price of this innovation should not fall heavy on the peoples' pockets, and they should not have to pay again and again to use the same features available – a staple sales tactic of many contemporaries today.

Commenting on the debut of Lenovo smartphones in Pakistan, Mr. Arif Shafique, Country Manager for Lenovo in Pakistan, said, "Pakistan has become a very competitive and important market in the smartphone landscape. With the recent expansion into 3G and 4G networks, and the development of the existing network infrastructure, there is a natural consumer need for smartphones. Our avid customer base had been anxiously awaiting the launch of the VIBE P1m and we are proud to state, that the time has finally come!"

Ms. Shahneela Ahmed, the Marketing Manager for Lenovo in Pakistan is of the opinion that "The VIBE P1m is primarily targeted at smartphone buyers who need a battery to last all day long and more, they need a full host of smartphone features to keep up with a busy life. The 'Unstoppable' Lenovo VIBE P1m truly delivers."

Follow and engage with Lenovo Pakistan on social media for latest news, images, videos, customer support and regular competitions and prizes.

__________________________________________________________________________

 

About Lenovo:

Lenovo (HKSE: 992) (ADR: LNVGY) is a US$39 billion personal technology company, the largest PC company in the world, serving customers in more than 160 countries. Dedicated to building exceptionally engineered PCs and mobile internet devices, Lenovo's business is built on product innovation, a highly-efficient global supply chain and strong strategic execution.  Formed by Lenovo Group's acquisition of the former IBM Personal Computing Division, the company develops, manufactures and markets reliable, high-quality, secure and easy-to-use technology products and services. Its product lines include legendary Think-branded commercial PCs and Idea-branded consumer PCs, as well as servers, workstations, and a family of mobile internet devices, including tablets and smartphones. As a global Fortune 500 company, Lenovo has major research centers in Yamato, Japan; Beijing, Shanghai and Shenzhen, China; Sao Paulo, Brazil, and Raleigh, North Carolina.  For more information see www.lenovo.com