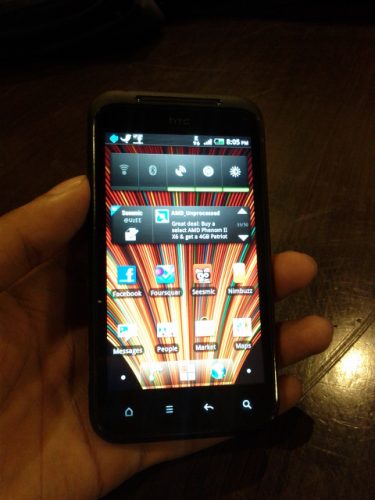 HTC Incredible S will be launching soon in Pakistan – probably in the next couple of weeks. And HTC will launch the Incredible S in partnership with Ufone.
I played with the HTC Incredible S last night, and my experience with the phone was pretty good. I can actually compare it with the Samsung Galaxy S or the Google Nexus S. The old HTC Incredible is no match for this new successor.
HTC Incredible S Price in Pakstan
HTC Incredible S will be priced at Rs. 48,000. Makes sense as the Nexus S will be available officially from Samsung for Rs. 49,999.
I hope Ufone plans a HTC Incredible S launch event. We always look forward to launch events and play more with the device.