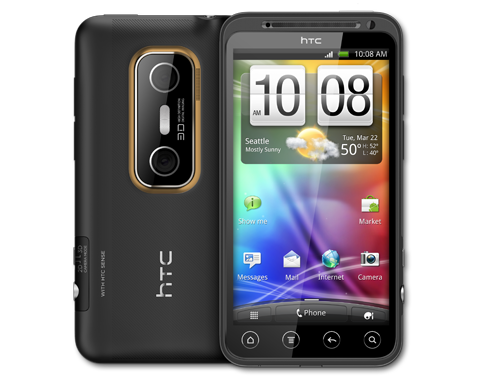 HTC Evo 3D is coming to Pakistan. Yes! It's going to launch here way before many other countries! Pakistan's first 3D phone.
I'm glad to see new devices being launched in Pakistan with the rest of the world. Gone are the days when we had to wait here for like 2-3 months for manufacturers to bring new mobile phones to Pakistan when they had been launched in other countries.
HTC Evo 3D features a 1.2GHz dual-core processor, 1GB RAM, dual 5 megapixels cameras, record 2D/3D videos at 720p, Android 2.3.3 with HTC Sense 3.0. I have played with the phone myself and I must say, it is even faster than the HTC Sensation! And glasses-free 3D video recording is something worth experiencing.
This phone will be launching anytime around Eid-ul-Fitr. May be a week before, or a week later. Expected price of the HTC Evo 3D in Pakistan will be Rs. 60,000 – 62,000. More details and reviews will be coming up soon!