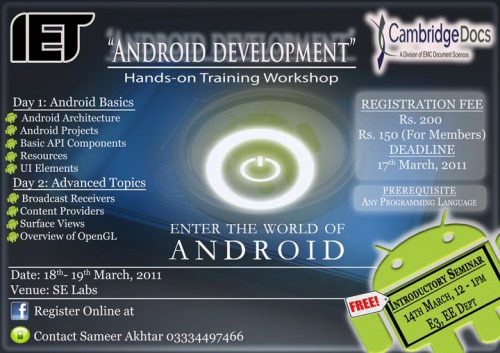 IET UET Chapter proudly announces an "Android Development Workshop in collaboration with CambridgeDocs" – a market-leading global provider of customer communications management solutions.
This is an introductory seminar for the exclusive Android development workshop later this month. It will make the attendees aware of the application development trends in today's market with special focus on Android and iOS.
The introductory seminar is to be held today (Monday, March 14 · 12:00pm – 1:00pm) at E3 Lecture Room, EE Dept, UET Lahore
The two days Android Development workshop is on 18-19th March. Register yourselves at: http://androidworkshop.uetforum.com/
For more information and details, visit the official Facebook event page.