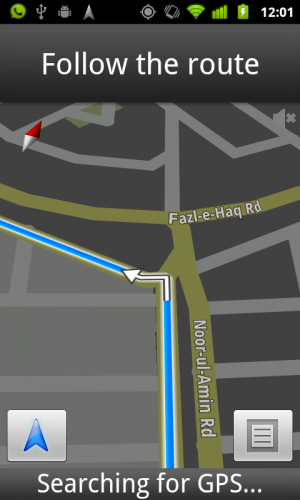 Google Maps is one of the most important and widely used apps in Android phones, thanks to the extensive coverage of Pakistani regions in Google Maps. If you would have noticed, there is an app called Navigation that comes with Google Maps, but you're not able to use it.
Navigation with Google Maps is not available in Pakistan, and the app won't even start saying that it is not available in this region. Well, you can now activate Navigation (turn-by-turn driving directions) in Google Maps to be used in Pakistan if you have a rooted Android phone.
TeamAndroid.com has covered an extensive tutorial on how to install and activate/enable Google Maps with Navigation. After installing this on your rooted phone, you will be able to use turn-by-turn driving navigation with voice in Pakistan – and guess what, it works great here with no issues whatsoever.
Activate Google Maps 5.9 with Navigation For Any Country
Let me know if you have any issues with it. I'll be glad to help out.